This week's recipe is a bit late – so you can expect two cookie recipes to make up for the late posting. Our Weekly Cookie Challenge is still going strong.
Anyways, these Jammies are based on a recipe I was given by Siobhan O'Leary at The Wooden Spoons Cookery School and we prepared it at one of the Kid's Camps.
They are easy to make, are utterly tasty and kids love them. These cookies also lend themselves to being iced nicely.
Jammies
250g self-raising flour
100g caster sugar
100g butter
1 large egg, lightly beaten
1 tsp vanilla extract
buttercream
jam
Preheat oven to 190C
Mix the flour and sugar in a bowl. Rub in the butter until it resembled breadcrumbs.
Add in the egg and vanilla until it resembles a soft dough.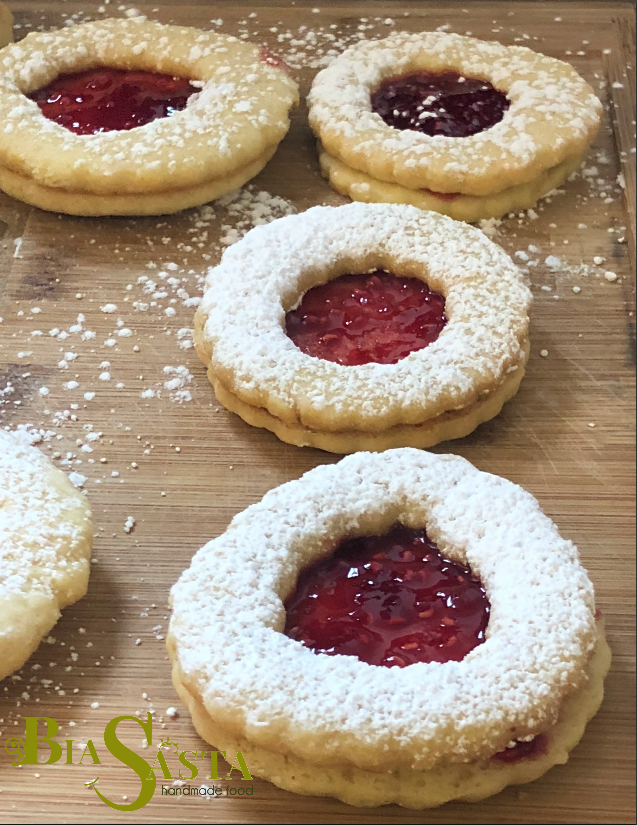 Roll the dough out on a floured surface and cut out shapes. Place on a lined baking tray and bale for approx.. 10 – 12 minutes until golden brown.
Transfer to a wire rack to cool completely.
Roll out on a floured surface. Cut out even number of rounds. Cut rounds out of half the cookies and bake until light golden brown. When cool, sandwich together with buttercream & jam.