With my favourite pizza pub, The Rising Sons closed during the pandemic, cravings for their delicious pizza was overwhelming. Mr T and I started to discuss (and that shows you how serious the cravings were) what makes a perfect pizza. I personally think that a pizza should only have a few toppings with a tasty tomato sauce, mozzarella and pepperoni – a pizza doesn't need anything else in my humble opinion. It's a pizza, not a pie after all. And don't even start thinking about pineapple – I fully go with the widespread disgust of all full-blooded Italians who shudder by the thought of a Hawaiian. Mr T is rather fond of the fruity version and it has led to fierce discussions in the past.
Having decided that a pizza is not a pie or a fruit bowl, we started discussing the base. And here is where the wonderful Mr T agrees full-heartedly with me – the base has to be thin. So, we took a look through my cookbook selection and decided on three different recipes to try out. After seeing Paul Treyvaud making pizza on his daily Facebook cookery demo, I decided to add his recipe as well. In all recipes, we used dried yeast even if the recipe called for fresh. And although I have made many loaves of bread by hand since Mr T gifted me a K-Mix, I use the bread hook and watch the machine kneading my dough – I always knead it by hand after a few minutes in the mixer – only your hands will feel if the dough is right.
To give each recipe a fair chance, the toppings on each were the same: homemade tomato sauce, mozzarella and pepperoni. The tomato sauce was very simple: in a bit of olive oil, saute an onion (don't let it brown) for a few minutes before adding a crushed clove of garlic (or more if you like). Add 250ml of passata and let it simmer until the sauce reduces and thickens. Add chopped herbs (I used fresh marjoram and oregano) and season to taste. If you like a deeper tomato flavour, add some tomato puree. Leave to cool until you need it. It's that simple.
Now to the base – we chose recipes from Jamie Oliver's book 'Jamie's Italy', Tessa Kiros' 'Twelve' and Valerie O'Connor's 'Bread on the Table' as well as Paul Treyvaud's recipe from his Facebook demo.
And here are the results: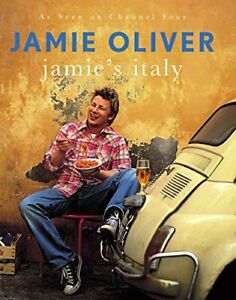 Jamie Oliver – taken from his book 'Jamie's Italy', his pizza dough recipe replaces part of the strong flour with semolina. The dough was quick to make (we halved the recipe which worked fine) and easy to roll out to the thickness we wanted. One of the positive aspects is that you can use the dough within 15 minutes of making as it doesn't need proving apart from 15 mins. He gives tips on rolling the dough on oiled tin foil and keeps in the fridge for later use. We tried it and the pizza turned out to be perfect. The base was thin but firm (not floppy), it baked perfectly and the flavour was excellent. The semolina in the recipe definitely worked. He mentions in his recipe to use a pizza stone but we didn't. This was one of two favourite recipes in our quest. The book itself is full of easy to make recipes including a tomato sauce for the pizza.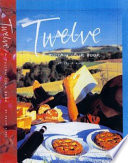 Tessa Kiro – one of my favourite food writers, her first book 'Twelve' won her straight away an award. The book is divided into 12 months and describes dishes that are eating in Italy during the current month. Her pizza dough recipe is more traditional with a double proving of the dough. That means you would have to plan your pizza delight in advance. Saying that – this was our favourite recipe next to Jamie's. Apart from the waiting time, the dough was easy to handle and rolling out to the thickness we wanted. The dough was springy and resulted in a more authentic dough. She also gives a recipe for tomato sauce but we used our own (which we used throughout this project). Tessa's recipe: 25g fresh yeast (we used a sachet of dried yeast), 310ml warm water, a pinch of sugar, 500g strong flour, 1tbsp olive oil. Dissolved the yeast with the sugar in the warm water and leave for a few minutes until it starts to form a foam on top. Pour the flour into a bowl, make a well and add the yeast mix and olive oil. First mix with a fork (or put everything into the K-Mix) until it comes together before starting to knead it with your hands until you get a smooth dough (this can take 10 minutes and more). Place the dough into an oiled bowl and cover it with a towel. Leave to rise in a warm place for 90 minutes. After that, knock back the dough, knead for a further few minutes, divide into three balls, cover and let to rest for 30 more minutes. After that, the dough is ready to be used.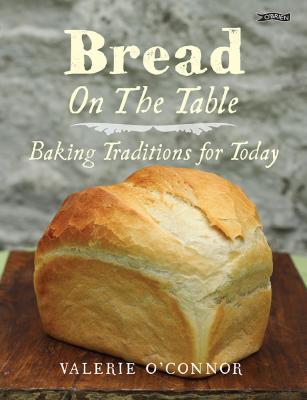 Valerie O'Connor – Her book 'Bread on the Table' is a great selection of delicious bread and she uses her soda bread recipe as a pizza base. We thought that sounds rather interesting, especially since there was no need to leaving the dough to rest. Valerie recommends to use buttermilk leftover from butter-making but as you would need 400ml, you would have to make quite a bit of butter. My recipe for soda bread is very different from Valerie's but we gave it a shot. I have to admit, this was our least liked dough as it was almost cakey (she called it soda cake rather than bread) and didn't give us the 'pizza-feel' we so craved. I also found the dough when making too dry – this could have been part my flour but I think her recipe needed to be firmer than you would normally have your soda dough to make it into a pizza base. Saying all that, if you are not too pedantic on how your pizza dough should be, give it a try – it would be perfect for people who don't like yeast, want a quick result and like a deeper base. We just wouldn't use the soda bread recipe ourselves – saying that, there are some great bread recipes in the book, so well worth having in your bookshelf if you like baking your own bread.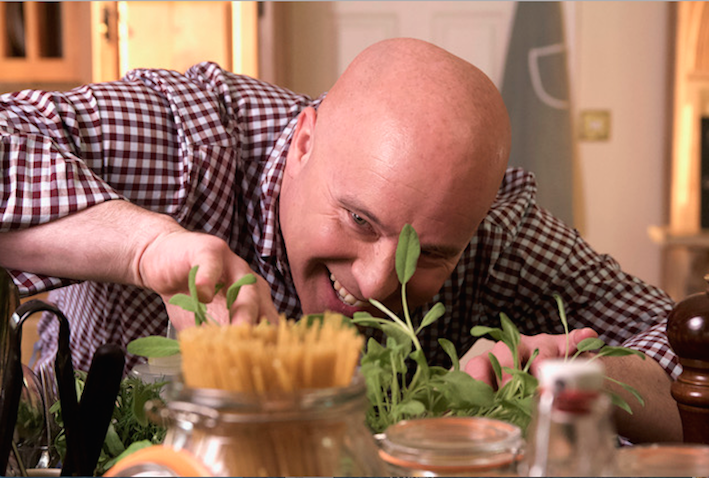 Paul Treyvaud – Paul is an outspoken chef in Killarney where he runs Treyvaud's with his brother. Paul has been on my radar for quite a while now as he runs a YouTube channel where you can find him cooking on a tree, in a cave, on a boat etc. Lately, due to the closure of all restaurants, he runs daily Facebook Live cookery shows with his two sons. One of the recipes demonstrated was pizza dough (he also gave a recipe for tomato sauce but we still kept to our sauce – we took the scientific approach of using the same sauce for all doughs we tried). He replaces strong flour with self-raising flour which was rather peculiar to me but I gave it a shot. The result was again a good dough, easy to roll out and thin enough. It wasn't a contender for our favourite but if we ever run out of strong flour, it's a great alternative. You will find Paul's recipe here
Here are the ratings for each recipe used:
No. 1 – Tessa Kiros
No. 2 – Jamie Oliver (close to No. 1)
No. 3 – Paul Treyvaud
No. 4 – Valerie O'Connor
And in case you don't want to go through the hassle of making your own dough, we found a ready-made pizza base in Dunnes Stores called Pizza da Piero (stonebaked, 2 pack) a very good alternative.