Today's post is actually a dual one – German Files and Weekly Cookie (for which I am way behind).
While living in Germany, I loved the street vendors selling warm pretzels (although Germans call them Brezel), sprinkled with coarse salt. I loved these pretzels with butter or dipped in a cheese sauce. The habit of dipping them into mustard was never something I took a liking to.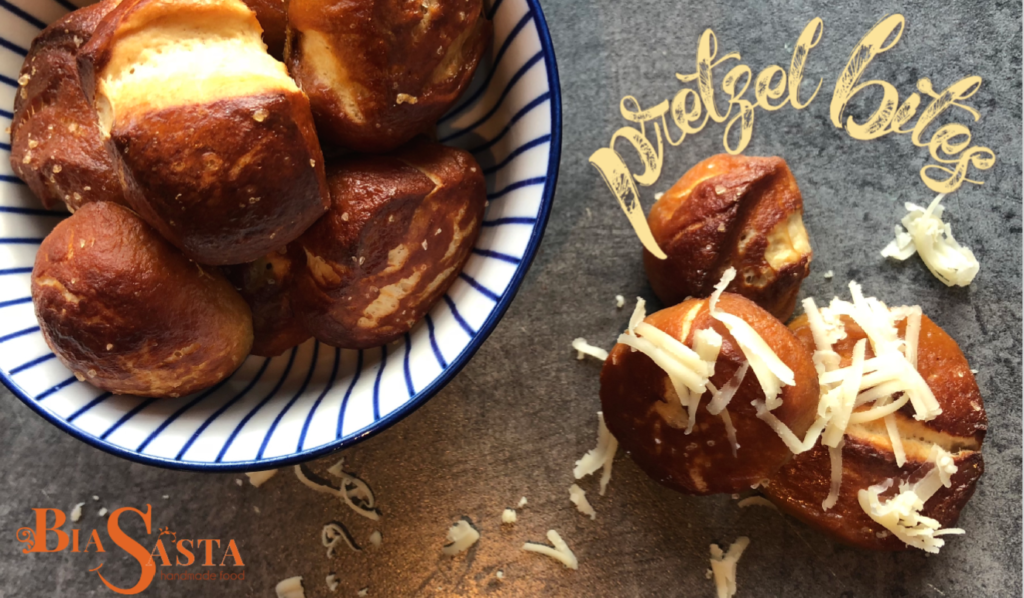 I still believe that no one can make pretzels the way the German do. I am not talking about the pretzels you get as a snack in bags, hard and thin but the soft, golden brown large knotted version that get their unique flavour from being cooked in a lye solution. At home you can use normal baking soda which works just as well.
Pretzels have unique shape that looks like a twisted knot – unfortunately, I have never been able to reproduce these versions. So after a few long hours of trying to twist the dough into knots, I settled for these bites. Looking at German bakers and how easy they almost throw the dough into twists, I feel quite inadequate but these bites are still very tasty, done quite quickly and great for an evening in front of the telly.
Pretzels are also very common in America, but it generally accepted that the pretzels have been invented in Europe – the origin are claimed by Germans, Italians and French alike. All stories have monks at their root while Germans claim that a baker came up with the recipe while being held hostage by the higher class. Whatever the origins – I simply love pretzels.
Pretzel Bites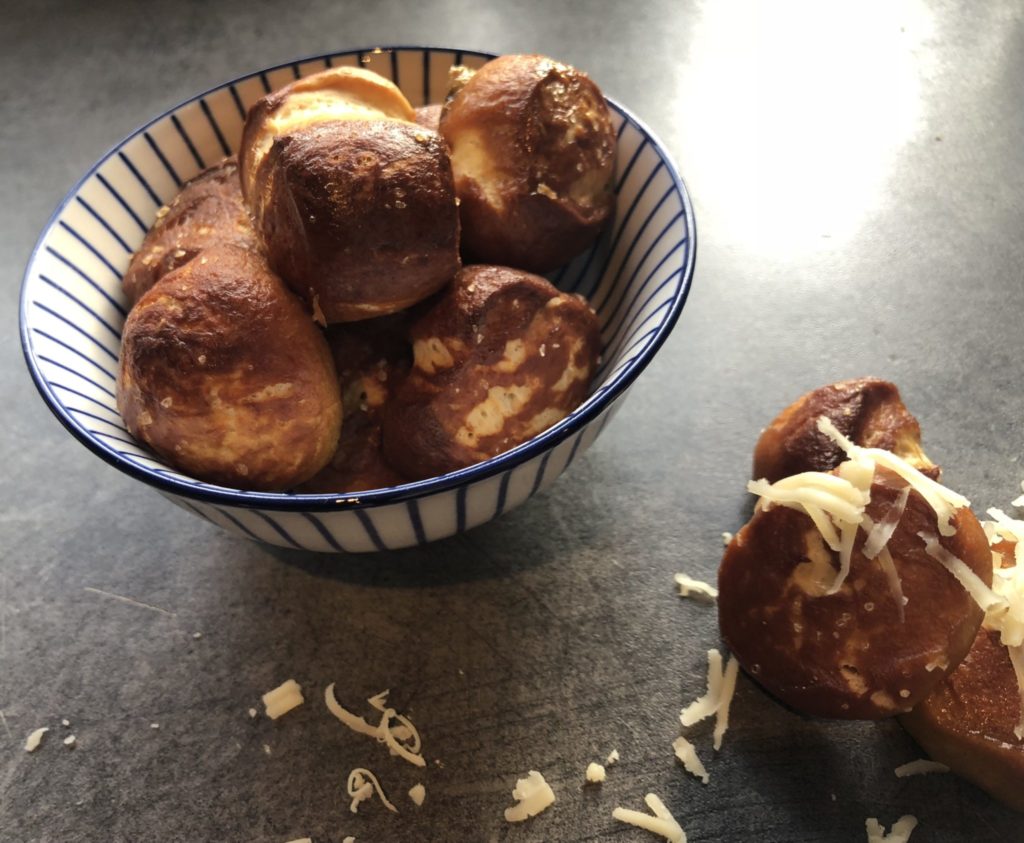 250ml warm water
2 tbsp soft brown sugar
1 sachet fast acting yeast
85g butter, melted
450g plain flour
2 tsp salt
3l boiling water
60g baking (bread) soda
1 egg, lightly beaten
coarse sea salt to sprinkle over pretzels
In a jug whisk together warm water, sugar, yeast and melted butter. Leave to stand in a warm place for 5 minutes or until frothy.
In a bowl of a stand-mixer, mix the flour and salt. Add the yeast mix and start the machine on low, increasing as the mixture comes together. Depending on the flour, you might need to add some more flour – do this spoon by spoon, mixing after each addition until a smooth dough forms. I used 450g and it was enough.
Form the dough into a smooth ball, place in an oiled bowl and cover and leave to stand for at least an hour or until its size has doubled in size.
Preheat the oven to 160C.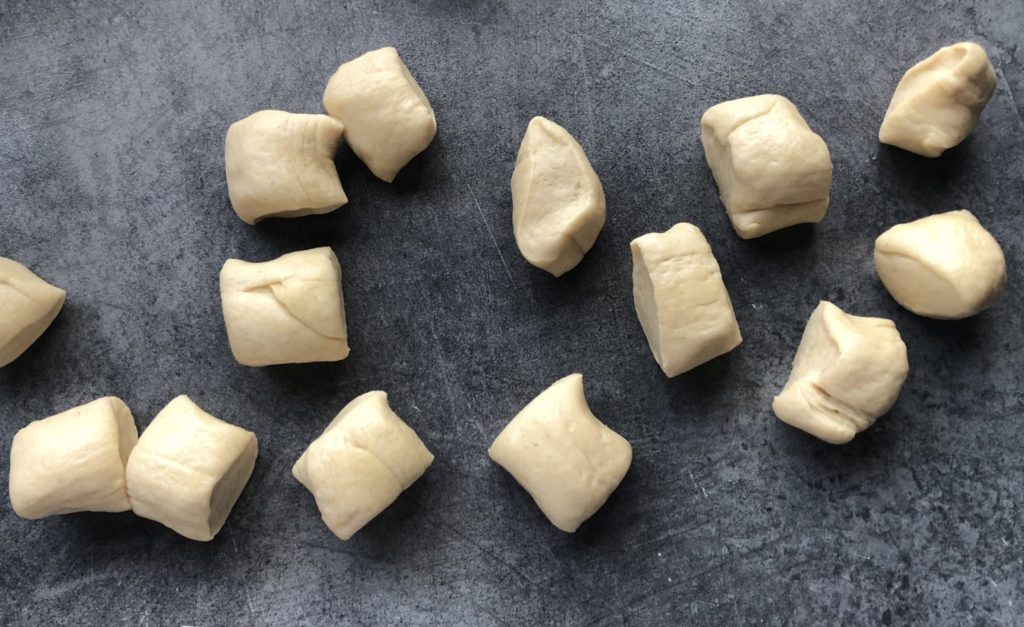 Divide the dough into 4 pieces and stretch each out to a long sausage shape. using a sharp knife, cut off small pieces of dough (keeping in mind that the dough rises again when cooked/baked).
In a large pot, bring the water to a boil and slowly add the soda (slowly as the soda will react with the water as soon as it hits). Place a handful of dough pieces into the water for about 30 – 45 seconds. Drain and place on a baking tray, lined with baking paper.
Brush with the beaten egg and sprinkle coarse sea salt. Bake for about 18 – 20 minutes or until dark golden brown. Remove from the oven and leave to cool on a wire rack.
I served this with cheese sauce to my friend Carol who loved it. Word of warning tho – it is very filling.