Cookbooks have seen many changes over the centuries, being simply instructions with hardly any measurements or images. These days, it is not enough anymore to just write recipes and publish them – we want to hear the story behind the recipe. We want to be part of the journey the chef undertook when discovering or developing the recipe.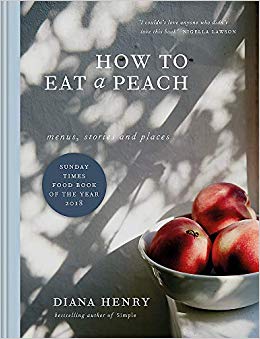 Diana Henry is one of these cookbook authors who are also excellent storytellers. With her latest book "How to eat a Peach' she takes the reader on a journey with her through France and its small villages, the South of Italy and the bustling streets of San Francisco. She writes so easily and with such a joy that you can smell the ripe grapes in the French vineyards, hear the cable cars in San Francisco and see the rich colours of Spain.
The book's chapters are divided into menus rather than the type of dish and each menu brings us new experiences and Diana shares her stories to each one. Although this book takes you across the globe, ingredients listed are widely available and will make it a doodle to re-create the recipes.
The introduction of the book is all about how to entertain your friends at home with loads of tips (never cook more than two courses at last minute etc). Some of the listed menus contain three dishes while others might contain five – every menu is meant to create your very own food memories and not be overbearing that you might be discouraged to cook from the book. The photography is also excellent without being over-styled – you can see yourself at the table with Diana nibbling away spaghetti & shellfish al cartoccio or sipping the refreshing elderflower gin & tonic.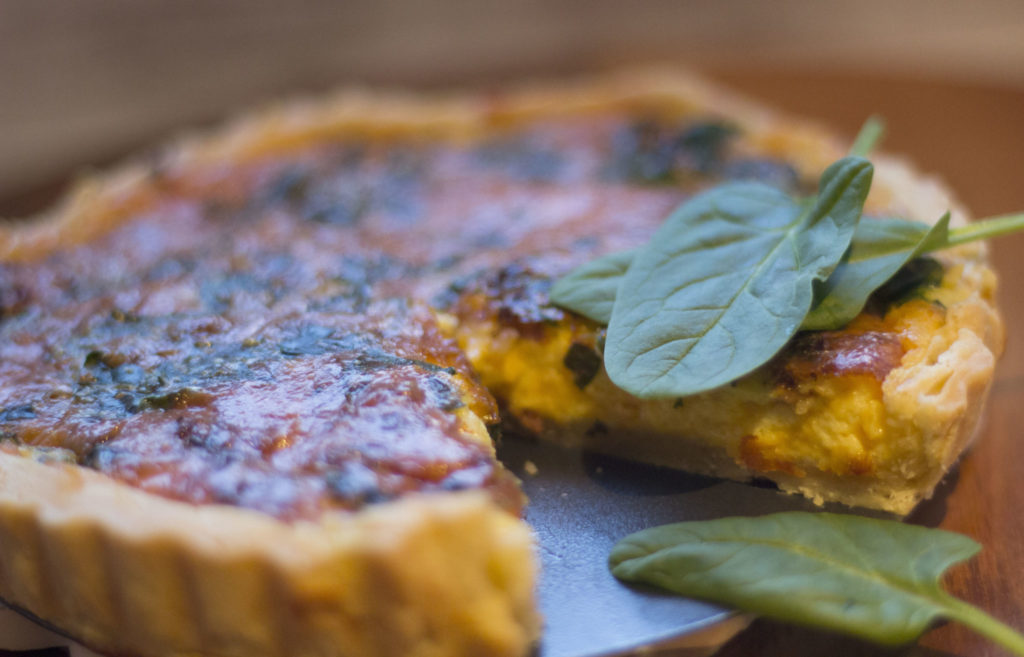 Nigella Lawson says about this book: 'I couldn't love anyone who didn't love this book' and it is easy to understand why she loves it. There are many recipes I like to try or use as inspiration and I started with the Cheddar, Onion & Spinach Tart on page 147 (photo). It is part of the Smoky Days menu (lunch for early autumn – I know it's not autumn right now but I love cheese tarts). The menu Smoky Days consists of Apple in the Mist (a cider cocktail), Crab Cakes with Cucumber Pickle (next on my agenda) and Cider & Apple Jellies with Rosemary and Cider Brandy Syllabub.
The recipe for the Cheddar, Onion and Spinach Tart was easy but the result was mouthwatering. This book is proof that good and tasty food doesn't need to be complicated.
Now imagine yourself on a lazy Sunday lunchtime with your friends, sipping the cocktails while enjoying this very easy but tasting sounding menu. I received this book as a Christmas present from the amazing Mr T and I am looking forward to treating him to some tasty food.