Bradley's Off License in North Main Street in Cork City is a must to visit for craft beer lovers – Michael Creedon offers one of the largest selections of craft beers in the county. He is always on the lookout for the unusual to offer his customers.
When I saw the other day that The White Hag Brewery has created a limited edition for Bradley's I had to get my hands on it. Michael described the flavour of the beer as complex with hints of cinnamon and honey. But don't think for a minute that this is a Christmas beer as it is simply stunning with the spicy notes lingering in the background.
The beer is aged in Bourbon barrels for a year , adding several layers of spices and flavourings before being transferred to French red wine barrels, again adding a new flavour profile during the year aging process. The two years process creates a very unusual and complex layering of textures and flavours. It is also very risky as you never know if your project will work. In this case, it has paid off and the result is simply stunning.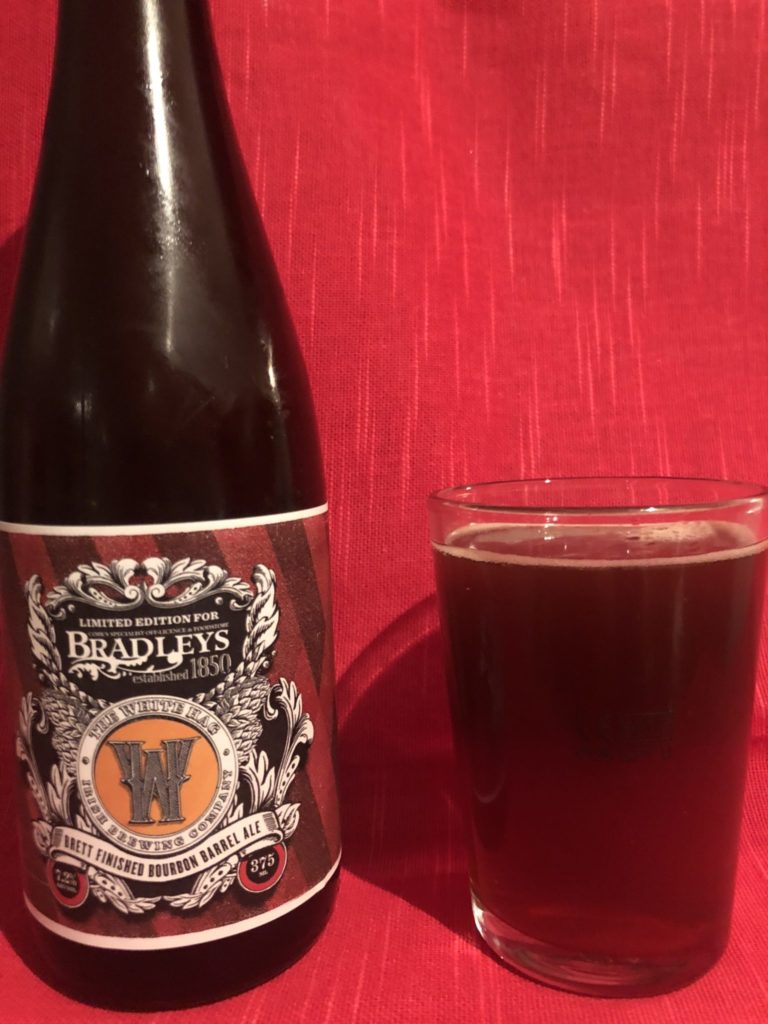 Michael Creedon recommends drinking this beer out of a wine glass rather than a beer one and you might be forgiven to think of it as something else than beer. The texture of the beer is different with very little to no carbonation but don't let that put you off trying the beer. Its full palette makes this beer an ideal partner for a quiet night in.
We drank the beer on its own and you might find it hard to match it with a certain food – follow Michael's recommendation of different tapas to nibble in while enjoying this beautifully crafted beer. With 7.2% Vol. Alc. it is stronger than you might be used to but we found that the notes of fruit and honey lets you forget how strong the beer actually is and will satisfy you quicker than mass produced beer would.