Ok, I have a confession to make: I love White Chocolate. What can I say. I am just human with all the faults that come with it. I know perfectly well that white chocolate isn't actually chocolate but cocoa butter (when you are lucky) or vegetable fat (the most common) and yet, I can't resist a chewy white chocolate chip cookie. Mind you, I won't eat a bar of white chocolate but anything that includes it, is mine.
A few weeks back, I shared a tasty white chocolate chip cookie that I love making (and of course eating). For this week's challenge, I thought I try something new by using melted chocolate in normal cookie dough.
White Chocolate Melts
150g white chocolate, melted and slightly cooled
115g butter, room temperature
115g caster sugar
2 eggs
225g plain flour
icing sugar to dust (optional)
In a bowl, beat together the butter and sugar until light and fluffy and pale in colour. Beat in the eggs.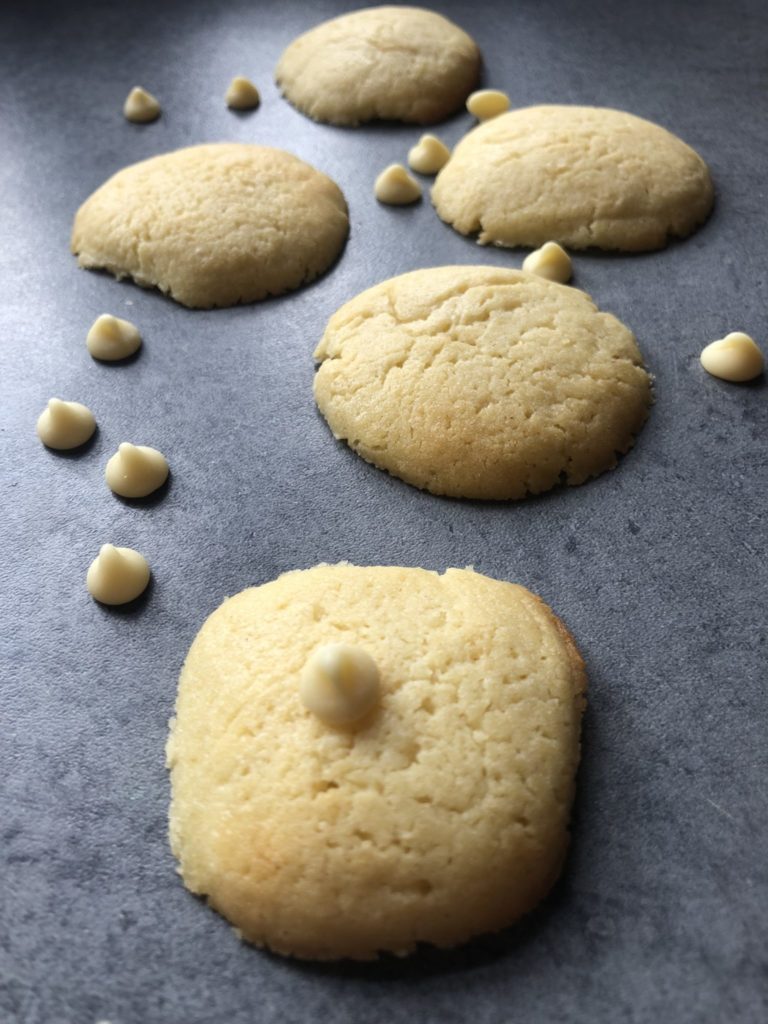 Sift the flour over the butter mix and mix in well to combine the flour and butter mix. Add the chocolate and mix well to create a smooth dough. Wrap in clingfilm and chill in the fridge for an hour.
Preheat the oven to 180ºC.
Roll walnut sized dough into rounds and place on a baking sheet (I always place a lining on the tray), leaving space between each as the dough will spread. Bake for approx. 12-14 minutes – keep in mind, the cookies won't brown.
Remove from the oven and transfer to a wire rack to cool. Dust with icing sugar if using.