The Panel @ The Food Affair
As you might know, I am hosting and producing The Food Affair on Cork City 100.5FM – a radio show dedicated to all things food. The show airs every Saturday from 2-4pm live from the studio located next to the River Lee Hotel. For the March shows, I am looking for a panel of people who like to talk about food.The Panel @ The Food Affair will be a fun way of talking about food.
Each Saturday, I am inviting three people to the studio and The Panel will talk about one or more topics for about 30-40 mins. The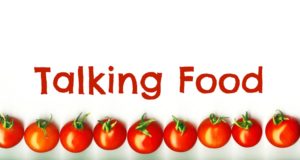 se topics can cover current food news, food trends and more. Preferably, I will invite individuals rather than a group to ensure a wide range of opinions. You don't have to be a food expert – just a love for food is a must. We welcome home cooks, chefs, producers, food lovers etc.
If you are interested in joining the panel on the live show of The Food Affair, please email me on [email protected] stating which Saturday in March you'd be available (great if more than one Saturday). Tell me what you do and why you like to be on the panel.
The Panel awaits you x