It is always wonderful to see chefs and restaurants being awarded for their hard work and dedication. This year's Irish Restaurant Awards Munster Regional Heat took place 8th March in Killarney and for the purpose of this post, I concentrate on the Cork winners. There are many categories and one might ask, do we really need all these – but considering the different types of food businesses, it does make sense to divide them all to celebrate the diversity. Here is the list of the Cork Winners (in no particular order):
Best Newcomer: Ali's Kitchen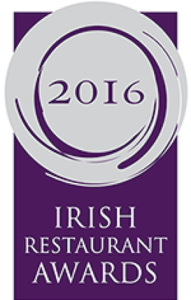 Best Wine Experience: L'Atitude 51
Best Casual Dining: Elbow Lane
Best Customer Service: Kingsley Hotel
Best World Cuisine: Iyer's
Best Hotel Restaurant: Ballymaloe House
Best Chef: Kevin Aherne
Best Restaurant: Sage Midleton
Congratulations to all winners. I am very hopeful that the national finals have one or more Cork winners among them. Mystery diners are now visiting the winning chefs and restaurants to decide on the final winners.
---
Best Restaurant – This award recognises the overall best restaurant; one that delivers on all the qualities of an outstanding dining experience – exceptional food, exemplary customer service and a superb atmosphere.
Best Chef – This award represents the chef who demonstrates an immense passion for food – someone who is committed to quality and the pursuit of creative new dining experiences. They will demonstrate superior knowledge of the culinary arts and have exceptional skills in the kitchen.
Best Hotel Restaurant – This award recognises the best hotel restaurant, encompassing all the qualities of great hospitality – exemplary customer service, top quality food and a welcoming and relaxing atmosphere.
Best Newcomer – This award represents the best break-through establishment that has been in operation for less than 12 months – offering an impressive dining experience, innovative menu and has had significant impact in the industry within a short time.