Week 5 – I missed a week as I went for a short break to Lanzarote for a week, so I am a bit behind. But steaming ahead this week with some cinnamon melts.
I never used essence before as I would normally just use ground cinnamon but I sometimes get things like this essence from friends and thought, ok – try it.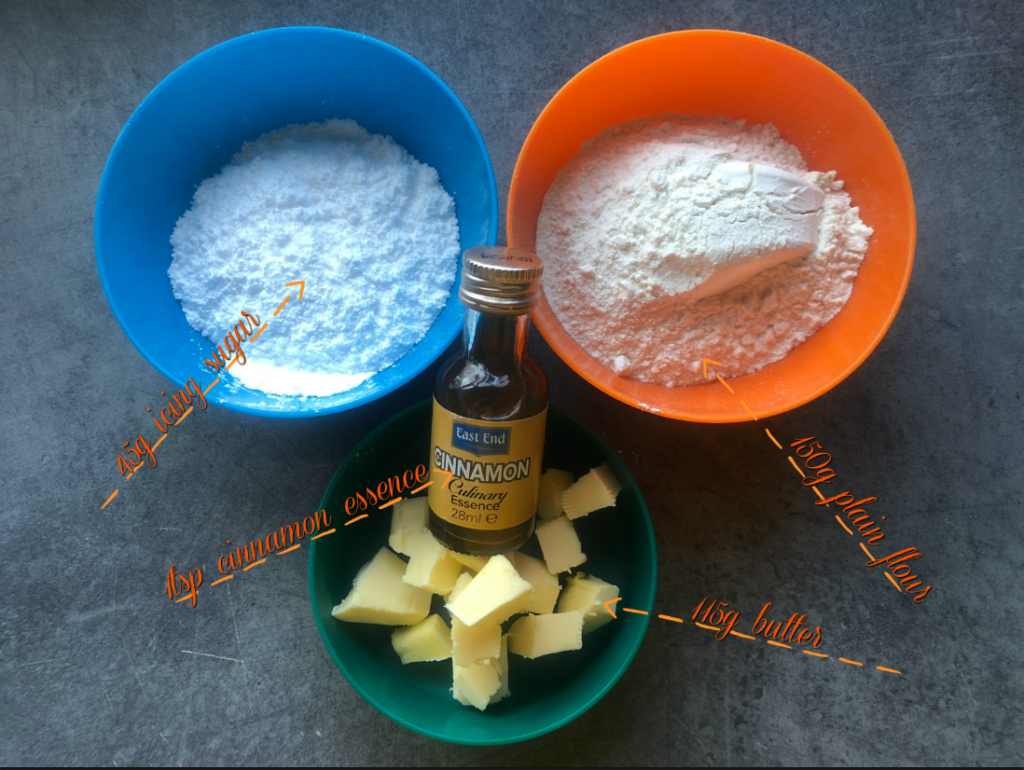 The smell of the essence isn't the nicest and the flavour doesn't come through much after baking, so you would need to use more. I will stick with the ground cinnamon in the future tho.
This cookie is simple and easy to make with just three ingredients, plus the flavouring (you could use vanilla etc.). I dipped the top into melted white chocolate and sprinkled a mix of caster sugar and ground cinnamon over the drying chocolate. The texture is firm but lovely.
Cinnamon Melts
115g butter, room temperature
45g icing sugar, sifted
150g plain flour
1tsp cinnamon essence
100g white chocolate, melted (optional)
2tbsp caster sugar mixed with 2tsp cinnamon (optional)
Preheat the oven to 180C
Place the butter and icing sugar in a mixing bowl and whisk until light and fluffy. Add the flour and essence and mix until well combined.
Form walnut-size balls from the dough and place on a baking sheet, covered with baking paper. Press down slightly with your fingers. Bake for 15-20 mins until just baked and light golden. Leave to cool on a wired rack.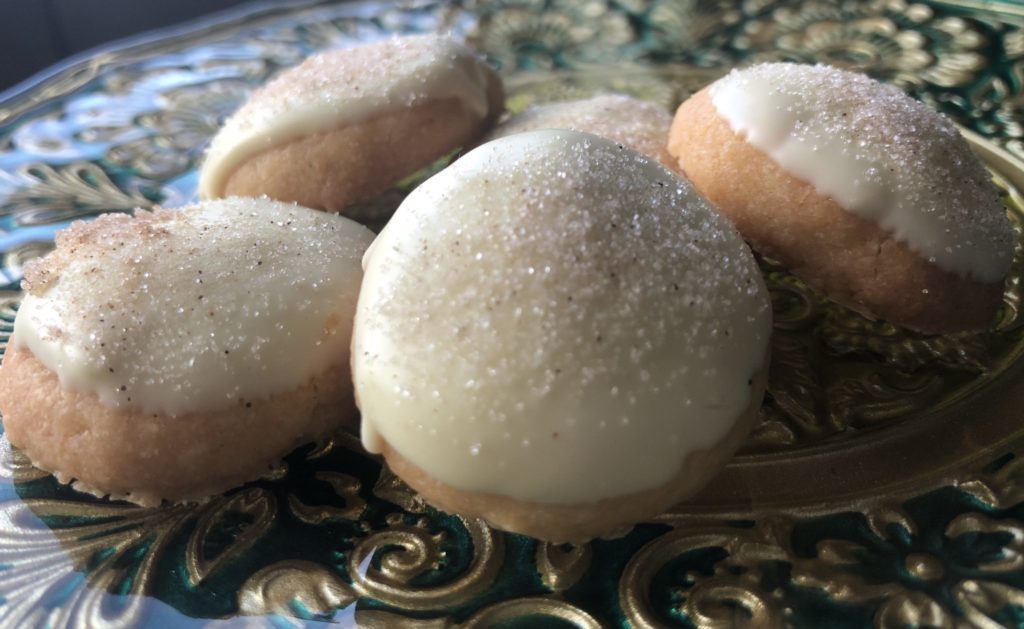 Melt the chocolate over a pot of hot water. Dip in the top on the biscuits and just before the chocolate sets, sprinkle with a caster sugar and ground cinnamon mix. Leave to set completely.