It is the time of year again when we are all thinking of what to get the special people in our life for Christmas. And as every year, I have some ideas collected for the food lovers amongst us. So here are some ideas for this year:
Hampers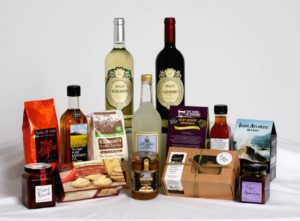 A hamper is always a great idea, especially if they have been lovingly selected and packed by people who care. Flemings Restaurant is offering hampers with their homemade chutneys, cranberry sauce (made from an old family recipe), pestos and more. Price depends on size etc. Call Eileen Fleming on 021/4821621 to discuss what you need.
Bradley's in North Main Street are specialised in local food produce and craft beer and can create beautiful hampers for you. You can order ready made hampers online or call Michael on 021/4270845 or email [email protected] for options. This family business is a Cork feature since 1850 and deserves all the support we can give.
Urru in Bandon is a treasure chest for local artisan produce and Ruth is famous for her hampers. Again, you can either by ready made ones or create your own. Call Ruth on 023/885 4731for options.
Cookery Classes
Cookery Classes are simply perf

ect for someone who likes to pick up cooking but is missing the basics or for someone who likes to add to their skills.
Brennan's Cookery School is offering mostly Sugarcraft Classes which even go to professional level. If you are thinking of getting into this craft, make sure to share this post with your very own Santa.
A state of the art cookery school, purpose built and run by Michelin Star trained chef David Rice is Kinsale Gourmet Academy. Special courses run throughout the year from day courses to residence courses, there is something for every level.
And of course, Ballymaloe Cookery School can't be left out. Afternoon demonstrations, 2.5 day classes as well as weekly ones and don't forget the 12 weeks certificate course. Ballymaloe is still the one place where you can live a family philosophy for the time you are at the school.
For the best bread making classes, don't look any further than the Firehouse Bakery. I did the course and was blown away by the passion and ability of Patrick Ryan. I can't recommend this course highly enough.
Cookbooks
No form of books are sold more at Christmas. And I have to admit, I am pushing the number up quite a bit. Here is my very own wishlist this Christmas on cookbooks:
The Sheridan's Guide to Cheese; part cheese guide, part memoir and part recipe book – this book has been long in the making by one of the best cheesemongers in Ireland.
Nigella Lawson still got it and her new book Simply Nigella brings her back to a relaxed way of cooking. Always interesting and never boring.
I am a big fan of Ottolenghi andhave already two of his books; now he has written a new one called Nopi and it is more defined dining than his usual laid back approach. If you have been to Nopi you will find the favourite recipes in this book.
Alice Waters is a force to reckon in the US and her books are packed with love and respect for the ingredients she is using in her restaurant Chez Panisse. In her latest book My Pantry turns to her very own home kitchen and shares her favourite recipes she is cooking at home.
Trish Deseine, famous for her easy French cookery has written a beautiful book about Irish cooking called Home Recipes. Filled with her favourites – I think we can expect the odd French twist to the dishes.
Most of the cookbooks above will be available in Easons, Waterstones, Vibes & Scribes as well as Amazon. If you are buying a book, please consider the small independent stores first before going online.
Subscriptions
Two years ago, Mr T got a year's subscription for Robert Robert's coffee and it was a great gift. Every 6 weeks we got a pack of coffee with tasting notes. Most of the coffees were fantastic.
For a cheese lover, Sheridan's Cheese Club is the perfect Christmas gift – each month four cheeses will be dispatched. The benefit of Sheridan's cheese club is that the cheese is only dispatched when it has reached it's peak condition. It's not cheap but worth it.
The craft beer community is growing stronger and stronger and if you like to learn more about it, then the Beer Club Ireland is the perfect idea. It is a monthly subscription service with a box of different four beers (with three bottles each) arriving each month
Gift Vouchers
Gift Vouchers are sometimes the lazy way out but in most cases a safe option. Here a re some ideas:
Kerrygold Ba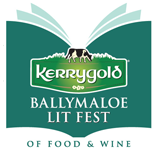 llymaloe Litfest 2016 is taking place 20th-22nd May and if the past three years are anything to go by, 2016 will even be bigger and better. Tickets are only available from January onwards but you can purchase gift vouchers which can be redeemed once the ticket line is open.
Kitchen gadgets are always a great gift – something you wouldn't buy yourself. Brennan's Cook Shop, Delia's Kitchen Shop, TK Maxx, Debensham's and all other department stores are selling giftvouchers.
Most restaurants are selling gift vouchers – and giving them at Christmas means you don't have to feel guilty going out in January. Choose a restaurant the recipient hasn't been yet. Do you know Flemings Restaurant in Tivoli, Greenes in McCurtain Street or Longueville House near Mallow? Now might be the time to give these a try.
Keep checking back – I will keep updating this list as we get closer to Christmas.