Christmas Gift Guide 2017
To keep with tradition, every year around this time, I am publishing my gift guide for food lovers. These ideas are coming from me – I haven't been paid to put these up and no affiliate program is attached to any links in this post – as always with the Bia Sasta Christmas Gift Guide 2017.
Buying gifts can be daunting and stressful. At least for the food lover in your life, you will be sorted now. What ever you decide to buy, please consider local shops before you head to the big corporate websites. A lot of local shops offer also online shopping so might be worth checking out.
Cookbooks
No food lover's wish list is complete without a few cookbooks on them. Here are a few that I have already gotten my hands on and a few that are still on my list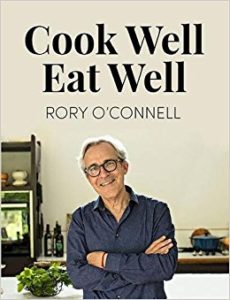 Cook Well – Eat Well by Rory O'Connell – As with is first book 'Master It', this book also promises to become a bestseller. Rory doesn't use fancy lingo or complicated techniques but easy to follow tasty recipes. His writing is easy on the eye and mind and being a cookery teacher, his recipes have been tested extensively to ensure they are working. Photography is beautifully done by Joanne Murphy and includes delicious recipes such as Beetroot & Autumn Raspberries with Honey, Mint and Labneh, Chilled Tomato Water with Lemon Basil and Pumpkin Soup with Herb Oil and Crisped Pumpkin Seeds (he makes the soup very similar to me). This book is perfect if you like to entertain and impress your friends, you like to add a bit of zing to your menu or simply trying something new, this book is perfect. It is available from Ballymaloe Gift Shop, Easons, Waterstones and directly from the publisher Gills for around €25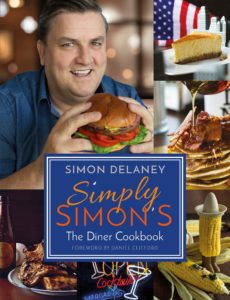 Simply Simon – Simon Delaney came on the foodie scene when he made it into the final of this year's Masterchef Ireland (although beaten by Niamh Kavanagh). He impressed with his relaxed but tasty dishes and it is no surprise that he was approached after the show to publish a cookbook. Since, he has rubbed shoulders with the best chefs in Ireland, giving cookery demonstrations and I am sure soon, we can see him in his own cookery TV show. His book is for the hearty eater and was inspired by Simon's love for the American style diners. The book includes breakfast, starter, mains and dessert recipes and invites you to travel, cook and eat what you like when you like it. This book is all about comfort – delicious and tasty comfort. The book is currently on offer for €13.49 (instead of €29) in Easons.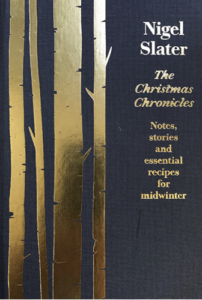 Christmas Chronicles by Nigel Slater. if you have read the Notes from the Larder, this book is the natural must have (at least on my list). As much as I promote Irish cookery and its creators, I do have a soft spot for some British writers and Nigel Slater is one of them. He lets you have part in his life and when you emerge yourself into a 'Slater-Book' you almost stand next to him when he goes into his kitchen garden, picking some Swiss Chard, bringing it into his kitchen where he gently prepares the next dish. Nigel Slater is a food writer who has never needed to be loud, obnoxious, badmouthing anyone or lecturing about this or that – he is simply Nigel Slater. He discovered Nigella, he promotes British produce (for a British writer it's the perfect thing to do) and believes in seasonal and simplicity. The book is available from all good bookstores.
When deciding to buy a cookbook, please consider local shops first. In Cork these are Easons, Vibes & Scribes, The Time Traveller Bookshop.
Cookery Classes
There are many classes you can take but not all will give you a great experience. Here are some cookery classes that will give you the extra va va voom (not all Cork):
Ballymaloe Cookery School – there is nothing I need to add other than, attending a Ballymaloe Cookery Class (especially if you are booking  a 2-3 day class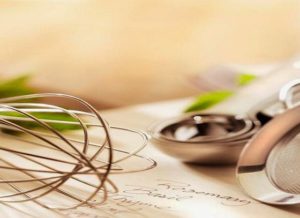 with overnight stay) will transport you into a world of food, farming and enjoyment. Time simply stops in Ballymaloe. Classes start from afternoon sessions to full blown 3 months courses. Check out their website for upcoming classes.
Kevin Thornton KOOKS – I had the pleasure of interviewing Kevin Thornton a few years ago when he attended Litfest in East Cork and quickly notice that he is not a man you should measure with conventional standards. He is Kevin Thornton after all. He has recently closed his restaurant to start his new venture of a cookery school in his home. Learning from one of the best in the industry is worth a trip up the country for sure. Check out his website for more details.
Aniar Cookery School – JP McMahon has become a giant in the Irish Food Scene. The Creator of Food on the Edge, has not only managed to put Ireland on the food map, but also runs three restaurants, one with a Michelin Star, speaks and cooks at events and is one of the best ambassadors for Irish food we could hope for – he also runs a cookery school from his award winning restaurant Aniar. Expect the unexpected. Fermentation, wild and unusual – this is what you will learn. I have yet to go but it is definitely on my list. And let's face it – Galway is always worth a trip. Upcoming classes can be found here.
Brennan's Cookery School – located in the heart of Cork city, Brennan's Cookshop is an institution. They are running regular sugarcraft courses and can tailor a specific course for your and your friends, colleagues etc. They also run kids & teenager camps each year for Easter, Halloween and Christmas – start them young.
Hampers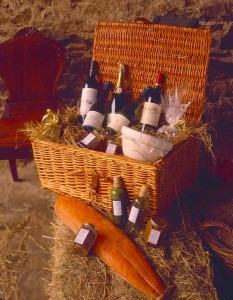 Hampers are a great idea if you are not really sure what to get or if you have to ship the gift. Many places are offering hampers and below is a list of the best (in my opinion):
Bradley's – You can either pick from ready made options or talk to Michael to create the perfect hamper. Bradley's is an oasis for craft beer fanatics with one of the biggest selections in the country. Pair that with artisan produce and you will make someone truly happy. I was lucky enough to have been given a hamper a few months back and we smiled for days. You can read the review here.
Nash19 – Clare Nash has been a champion of local artisan produce long before it became fashionable (same as Bradley's) and her hampers are always a treat. Clare is always on the lookout for new produce she can add to her famous hampers at Christmas.
Longueville House – produce from the farm, a hamper from Longueville House means, you are really getting a taste of Longueville House. Makers of award winning brandy and cider, the farm kitchen also produces jams, chutneys, oils, vinegars and has partnered with local producers to add chocolate and honey (the beehives are on the farm and attended by a beekeeper). You can order your hamper here.
Town & Country Hampers – someone who has hampers down to a fine art are Town & Country Hampers. Starting from as little as €19 (excl. VAT) and have names such as Blarney Hamper etc. You can also go totally luxury with leather trunks, champagne and more.