And here it is – the ultimate gift guide for food lovers. Follow us on Facebook for more ideas
Hampers
Who doesn't like hampers? But not any old hamper of course, it has to be an awesome one. Here are some of my favourite places to get amazing hampers:
Flemings – Order either the Luxury Hamper filled with smoked salmon, Parma Ham, Cheese, Crackers, Prosecco, homemade Pesto, homegrown Orchard Chutney, handmade cranberry & port compote (simply delicious), Christmas Pudding – all wrapped up nicely in a beautiful basket. Call Eileen on 021/4821621 for ordering.
Longueville House – Longueville House is creating the perfect hamper for you with their own range of produce. Award winning cider, apple brandy, apple reduction, chutneys and more. Call 022/47156 for prices and ordering.
Bradley's Off-License – This is a real treat for craft beer lovers as Bradley's is a treasure chest of beer. Michael will create the most amazing selection for you – you just have to call him to discuss what you like/need in your own hamper. Call him on 021 4270845 or order online (click on link above)
Nash19 – Claire and her team have been creating Christmas hampers filled with artisan produce for years and they still got the touch. Download their Christmas brochure by clicking on the link above.
Cookery/Baking Courses
Kinsale Gourmet Academy – There is a new kid on the block but oh what a kid. David Rice has opened Kinsale Gourmet Academy to great acclaim in Ballinacurra House in Kinsale. And classes range from afternoon classes, full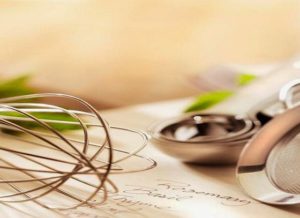 day classes, 5 day residential and 6 weeks intense training classes. Kinsale Gourmet Academy & Bia Sásta have teamed up to create the Cookbook Club. First meeting is 1st February 2015 where 12 guests will learn how to re-create complex and highly technical dishes from Ross Lewis' Cookbook 'An Irish Food Story'. This is a hands-on class and students will sit down together afterwards to enjoy the fruit of their labor. For details and bookings please email [email protected]
Brennan's Cookery School – Brennan's is an institution in Cork. I have been going to Brennan's since I moved to Cork. Classes in the new year will include Make your own cheese, wine & cheese matching, Market Days, Cooking for Men, Indian Nights and so much more. Brennan's is well known for tailored private classes, so why not get your friends together and give Patricia a call on 021/4278283 or email [email protected]
Annam Supper Club – Banu & Ruth have started their supper club in their own kitchen and have delighted hundreds of people already with their fun approach to proper Indian cooking (no ready made mixes here). Email [email protected] for dates & times.
Liquid Curiosity – Learn about Craft Beer, Cider or even Port. Regular workshops are taking place in L'Atitude51 and in Dublin. Click on the link above for more details.
Cookbooks
Ross Lewis 'An Irish Food Story' – what a book. It is visual stunning and it gives a deep insight into one of Ireland's most acclaimed restaurants but it might be daunting for novices to re-create the dishes (unless you book the Cookbook Club class in Kinsale Gourmet Academy #hint) Available in Easons, Waterstones and Amazon
Gubbeen is the long awaited book from the Ferguson family. Learn how it all started, read the recipes and enjoy the book with a nice cheese & smoked chorizo sandwich. Availabe directly from their own website or Easons & Waterstones
Green Saffron is one of the best success stories coming from Ballymaloe Cookery School. Arun has created the ultimate spice route between India and Ireland. He has now published his first book 'Fresh Spice'. Wonderful recipes and stories. You can buy the book directly from the Green Saffron Website or from Amazon.
Marco Pierre White's Book 'White Heat' is being re-published as a 25 year anniversary issue. Definitely worth the wait until Feb 2015. Bet he has a thing or two changed/added/removed. Available from Amazon to pre-order
Plenty More is the latest cookbook from Yotam Ottolenghi – his relaxed approach to cooking fresh and wholesome is his secret to success. Avalaible at Waterstones, Easons and Amazon.
Gadgets
Who doesn't love gadgets. I know I have a few – most of them were gifts. I love my kitchen aid, food processor, electric whisk, electric steamer but there is so much more out there. Here are the best shops where you will find gadgets that would make any home cook smile for days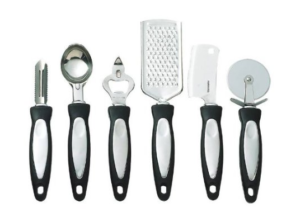 Brennan's Cook Shop – keep it local by either heading to Oliver Plunket Street in Cork City or to their warehouse in Wilton. I got my pasta machine & mandoline here in the past and always recommend them for any food lover or cake/bake enthusiast.
Delia's Kitchen – it's a small shop but you can find some lovely treasures here. For the size of the shop, the range is quite good.
TK Maxx – you can be lucky or unlucky. In the past I got some amazing baking tins and some smaller items for baking. Check the price before you head to checkout as some of the prices can be steep. Also, items might sell out and are not available anymore and something new comes in.
Brown Thomas Cork – I saw a few days ago that BT has a selection of vintage gadgets like cotton candy maker, popcorn maker etc – all looking like the real thing and with a vintage look. Great for kid parties etc.
Try to keep it local this year and spend some of your cash in Cork. You can see what you are getting, can easily exchange it if needed but more importantly, it secures jobs in our area.