Jun
2
Sat
Cork Harbour Festival 2018
Jun 2 @ 12:00 pm – Jun 10 @ 6:00 pm
Cork Harbour Festival 2018
Saturday 2 June – Sunday 10 June 2018
Cork Harbour Festival 2018 is the largest annual event in Cork Harbour offering a nine-day celebration of Cork's maritime culture over the first week of June.  Kicking off on the June Bank Holiday weekend the festival features 60 events taking place in Cork City as well as in 15 harbour towns and villages.
There are a variety of events to dive into, from water activities to guided walks, open days to open sails, seafood market to seaweed foraging and so much more. Whether a visitor to the region or a native Corkonian, come and experience the spectacular fleet of boats taking part in Ocean to City – An Rás Mór from the many vantage points along the harbour.
So why not go crab fishing in Cobh; explore our many heritage sites; brave a guided ghostly trail; sail in the harbour or come for a kayak and discover Cork City from a different perspective.
Now in its fourth year, the festival celebrates Cork Harbour as a natural and cultural resource, with the communities and their stories at the heart of it.
Our sincere thanks go to Cork City Council, Cork County Council, Port of Cork and Fáilte Ireland without whose financial backing this festival would not be possible.
Cork Harbour Festival is coordinated by Meitheal Mara – Community Boatyard Cork.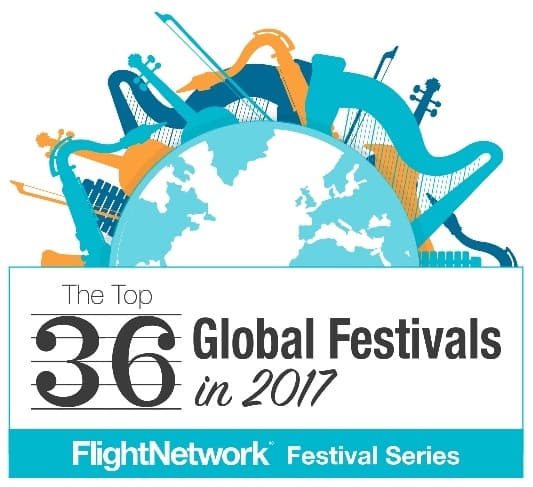 Selected as one of the Top 36 Global Festivals in 2017 by FlightNetwork.com!
"The Festival: Taking place in the second largest natural harbor in the world, the Cork Harbour Festival is an active, exhilarating display of Ireland's own maritime roots. Here, families gather to partake in everything from urban kayaking and mobile saunas, to yacht sailing along the crystalline waters of Cork Harbour. Oh, and did we mention seaweed foraging? Yes, that's a thing.
What To Expect: Flip-flop wearers beware: the Cork Harbour Festival offers a wide range of outdoor activities, and you'll want to dress appropriately. Walking enthusiasts can join any of the free guided walking tours, spooky ghost tours, or day excursions over to nearby Spike Island. Spectators, on the other hand, might find themselves drawn to the true Cork spectacle — "The Rebel Plunge" — a 3.8km downstream swim en route to Blackrock Village."
Jun
16
Sat
Cork Summer Show
Jun 16 @ 9:00 am – Jun 17 @ 6:00 pm
Cork Summer Show

The Cork Summer Show is organised by the Munster Agricultural Society and is Cork's oldest agricultural, food and community event and takes place on 16-17 June in Curraheen Village, Bishopstown, Cork.
The Show will provide visitors with an exciting range of experiences over 10 interlinked zones, including the Agricultural show, Home & Garden show, Food and Drink Fest, Livestock Show, Equine Show, Dog Show, Vintage Rally, Retail Zone, Kids Zone and Entertainment Zone.
The Show is open to the public between 9-6pm on both days.
Tickets can be purchased online up to 9am on Saturday, 16 June. After this deadline tickets can be purchased at the gate on arrival at the Show.
Remember to print your tickets to gain entry to the event.
Please note a press photographer will be on site for both days of the show and will be taking photographs. If you do not wish to be photographed please make yourself known to a member of the Cork Summer Show staff.
A member of our team is always on hand to answer any queries you may have. Please feel free to contact info@corksummershow.com to request a call back.
We look forward to you joining us for our special event!
Sep
7
Fri
Waterford Harvest Festival
Sep 7 @ 10:00 am – Sep 9 @ 6:00 pm
Waterford Harvest Festival
Waterford Harvest Festival is a city-wide festival celebrating food heritage and culture in Waterford. Join in for a fantastic weekend of fun-filled foodie events.
They have something to suit all tastes, with cookery demonstrations, tastings, workshops.
Truly a wonderful weekend of Street Parties with a picnic, a market, and lots more besides- all basking in the glory of the delicious good, clean food on offer in a city surrounded by such rich resources as The Bread Basket, The Golden Vale and The Atlantic Ocean.
Since pagan times, the harvest festival has been a time to celebrate the crop, for family and the wider community to relax and enjoy the fruits of their labours. Waterford Harvest Festival recreates a modern version of this traditional feast and celebratory period, with foodie fun and educational events for all and children's entertainment across the city. The festival takes place from the 8th -10th September 2017 and encourages people from Waterford, the rest of Ireland and beyond to gather together and experience an exciting range of culinary delights.
WHF brings together, involves and educates people in the appreciation of good, clean, fair food, showcasing all the gastronomic delights the region has to offer. Waterford and the surrounding environs is home to an expanding network of dedicated, enthusiastic producers and the Waterford Harvest Festival is just one way to leak this secret to the rest of the country and to put Waterford on the gastronomic world map